Burke News
Texans can now schedule free COVID-19 vaccine clinics for groups of 5 or more
As more and more of the country continues to get the vaccine, many Texans are still facing one of the primary health disparities the pandemic has uncovered: vaccine access.
Based on news shared by the Hogg Foundation, we wanted to bring to your attention a program that offers free vaccines to Texans. As part of Texas' mobile vaccination plan, groups of at least five people can schedule a mobile clinic to come to a house, a park, a place of business, or an apartment.
To schedule a clinic to come to your location, call 844-90-TEXAS and select option three.
For more resources from the Hogg Foundation, visit their Resources page for Mental Health Read More »
Melanie Taylor, Burke's CEO was recently featured in the alumni magazine of her alma mater, Stephen F. Austin State University. Read the article below or the online version here.
CEO leads Burke Center through pandemic
Story by Jo Gilmore
Photos by Robin Johnson '99 & '19
After she graduated from SFA with a bachelor's degree in rehabilitation services, Melanie Taylor '86 was planning to move to Colorado and earn a master's degree in her field.
Instead, she fell in love with her now-husband, Jimmy, and decided to pursue a job locally at the same center where she completed a life-changing internship as part of her SFA degree program.
"My internship experience at Burke prompted me to seek employment in a field that I may never have Read More »
The Texas Health and Human Services Commission posted the following information by public notice in the Sept. 25, 2020 issue of the Texas Register, 45 TexReg 6786 online.
"The Texas Health and Human Services Commission (HHSC) is submitting to the Centers for Medicare & Medicaid Services (CMS) a request for an amendment to the Youth Empowerment Services (YES) waiver program, a waiver implemented under section 1915(c) of the Social Security Act. CMS has approved this waiver through March 31, 2023. The proposed effective date for the amendment is February 1, 2021. The proposed amendment does not affect the cost neutrality of the waiver.
The request proposes to amend Appendix I to require YES program providers to use electronic visit verification for in-home Read More »
Mental Health First Aid Matters
Most of us would know how to help if we saw someone having a heart attack—we'd start CPR, or at the very least, call 9-1-1. But too few of us would know how to respond if we saw someone having a panic attack or if we were concerned that a friend or co-worker might be showing signs of alcoholism.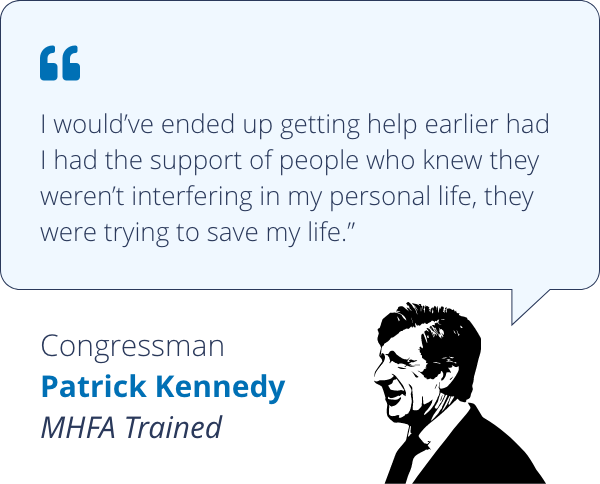 Mental Health First Aid takes the fear and hesitation out of starting conversations about mental health and substance Read More »
Burke's 2020 Provider Network Development Plan is available for public comment through August 14, 2020. The Plan applies only to services funded by the Texas Health and Human Services Commission and is targeted to provider organizations interested in providing full levels of care in our service areas.
Please forward your comments to:
Donna Moore
Director of Quality Management
Donna.moore@myburke.org
Phone: 936-558-6232
Fax: 936-558-6203
A joint effort between the Suicide Prevention Team at the Texas Health and Human Services Commission (HHSC) and the Data Dissemination Team at the Center for Health Statistics at the Department of State Health Services (DSHS), helped to create the new Youth Suicide in Texas data webpage.
Working together for over a year, the HHSC and DSHS team synthesized three sources of data to establish the scope of suicide deaths and attempts among Texans under the age of 25. It also presents factors that put youth at an additional risk of a suicide attempt.
Some of the data information/sources available are:
Youth suicide mortality by demographicsNumber of suicide-related calls to Texas Poison Control CentersIdentifying who's at risk using data from the Youth Risk Behavior Read More »
A Message from Melanie Taylor, Burke CEO, regarding COVID-19.
As you know, Coronavirus is leading news stories worldwide, and I wanted to give you a quick update on how Burke is addressing the issue.
We have heightened our infection control measures to ensure our client areas in facilities are cleaned with CDC recommended disinfectants daily. Also, we will be implementing a screening process at all service locations and prior to staff making home visits to ensure the optimal protection for everyone.
We encourage everyone to follow recommended health practices, to get information from credible sources (listed below), and to contact your medical care provider if you have a fever, coughing, and shortness of breath. We will Read More »
By Grace Juarez, Reporter, Lufkin Daily News, see the original story here.
Ray Stone, left, gives his thoughts on a topic during a recent Mental Health First Aid class at Perritte Memorial Methodist Church in Nacogdoches. Brooks Kennemer and Mark McClendon look on.
A recent report released by the Centers for Disease Control and Prevention showed suicide rates in teens 10-14 have tripled in the past decade.
"Deaths due to suicide and homicide, often referred to collectively as violent deaths, have consistently been a major cause of premature death to persons aged 10–24 in the United States," the report said. "In 2017, suicide was the Read More »
By Stefante Randall (KTRE Reporter), see the original story here.
LUFKIN, Texas (KTRE) – Every October, the U.S. Department of Labor observes National Disability Employment Awareness Month (NDEAM), which is meant to bring awareness to disability inclusion in the workplace.
Burke Industries in Lufkin is among many East Texas businesses who not only observe NDEA Month, they also help disabled persons learn job skills and find the right employment for them.
"We have a Day Hab program and in this program, we teach individuals self-help skills," said Deidra Davis, Day Hab Director of Burke Industries. "Then we have our vocational program where we have Read More »
By Grace Juarez, Reporter, Lufkin Daily News, see the original story here.
Melanie Taylor has taken the helm as CEO of Burke after Susan Rushing retired last week.
Rushing left Burke with 39 years of service to Burke, with 29 as CEO.
"It marks the end of my career at Burke, but it doesn't end my care and commitment for the mission of Burke, the people of Burke and the people that we serve," Rushing said. "It's a great way to look back and see how far we've come, and I realize while I'm being celebrated, I didn't do this by myself."
Taylor enters the position Read More »